It's difficult to find payment avenues for India and even more difficult for companies who want to pay a variety of workers globally distributed including in India. Bitwage makes it easy via a partnership with Giottus. Here's how to set up your distribution in Bitwage to be paid in Indian Rupees. You'll need both a Bitwage and Giottus account to use this payment method.
Step-by-step guide
1. Sign up for Giottus at www.giottus.com. Email and phone number are required.
At registration you must enter the bitwage referral code "GIOBITWAGE".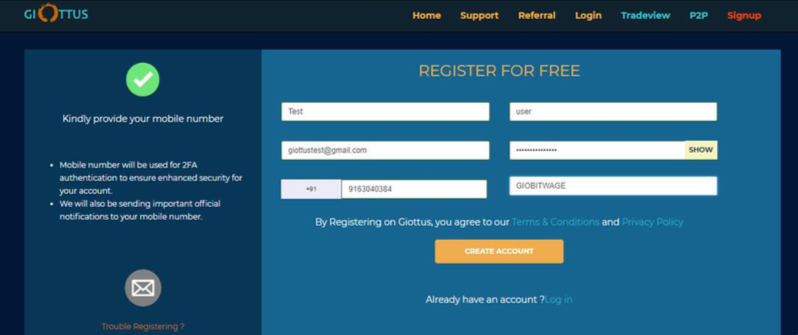 2. Upload required documents to the KYC module inside of Giottus and add your Indian bank to your Giottus account.
3. Next go to the Bitwage Dashboard to get your Bitwage Giottus Bitcoin address. All Bitwage customers will have a special Dashboard for their Bitwage payments. This page will have the deposit address that needs to be shared with Bitwage for processing your payments.
This page will also have details of Bitwage payments made to you and status of each transaction. Kindly share this BTC address only to Bitwage. This address should not used for your normal trades and should be shared only to Bitwage.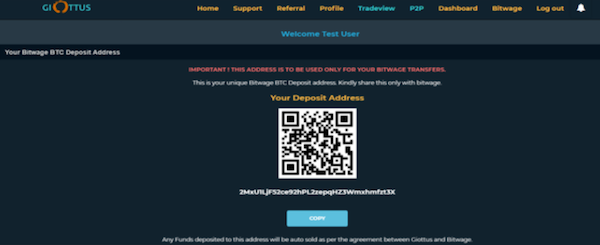 After retrieving your Bitwage/Giottus deposit address, return to Bitwage.
4. Click on the Add icon under Your Crypto Wallets: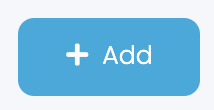 To add your Giottuss Address select Digital Currency, enter your Giottus/Bitwage address and you're ready to be paid!
Input a single address: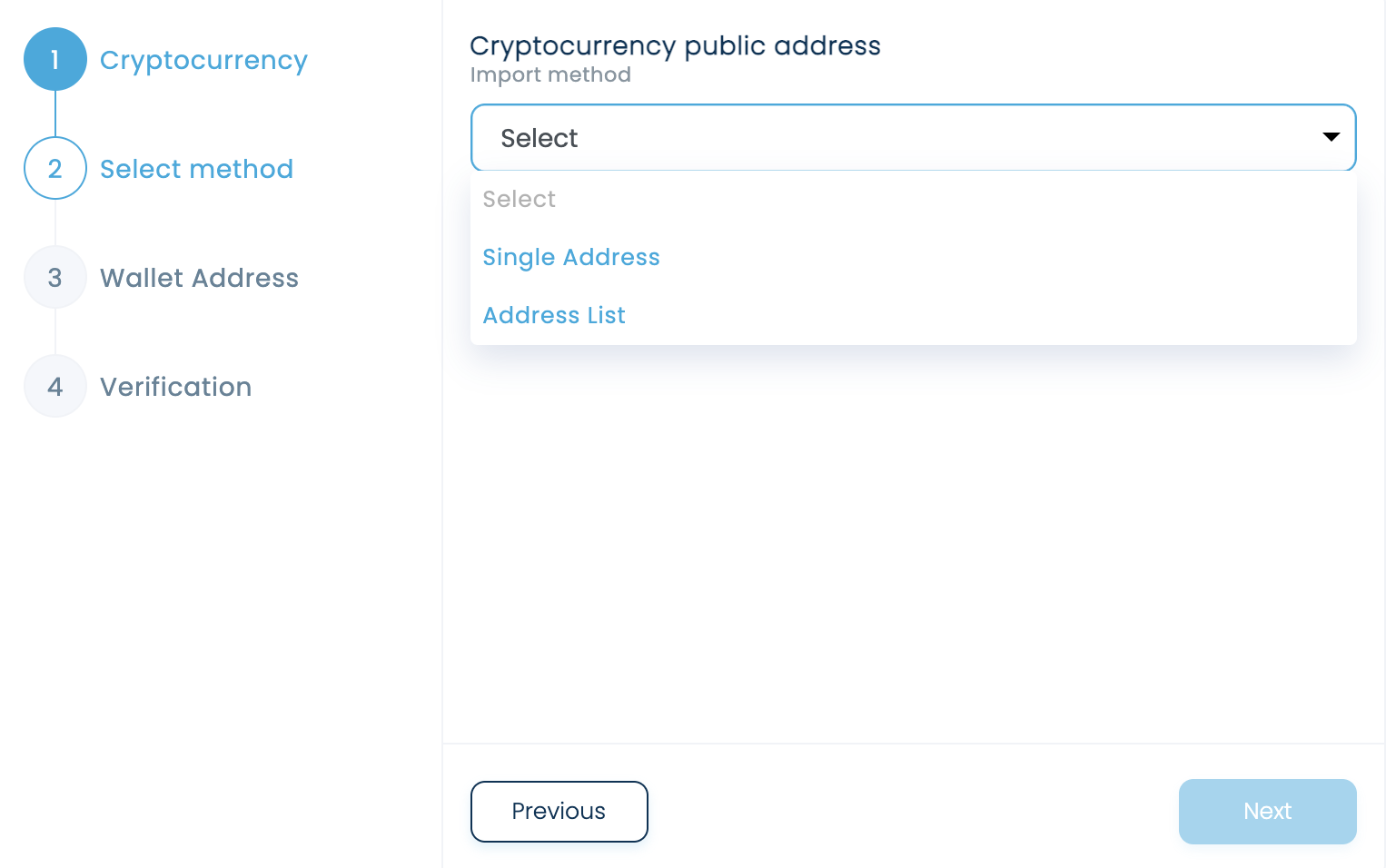 Input your Giottus wallet address and when hitting NEXT andyou will be prompted to enter the 2fa code for verification: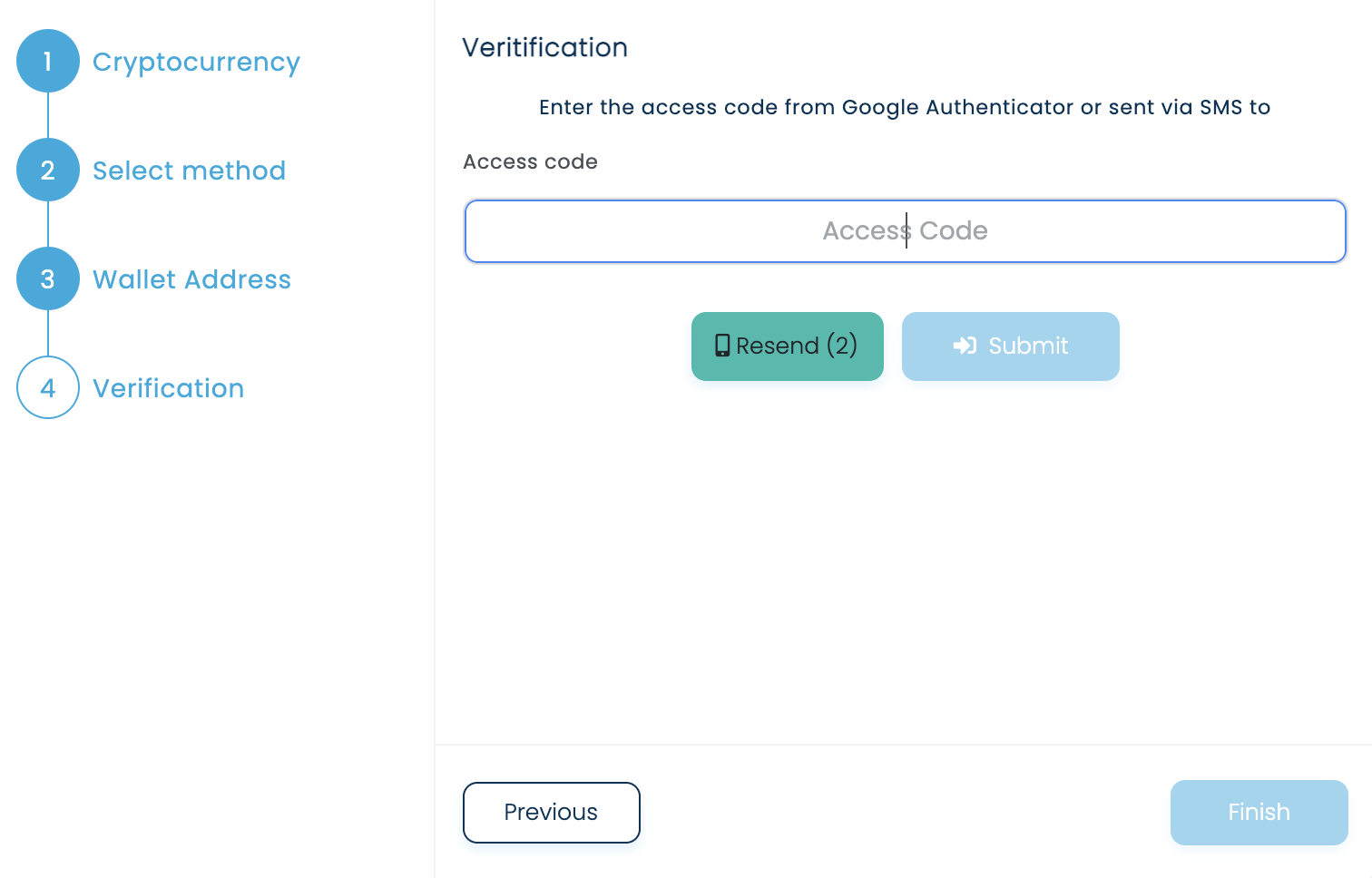 You can add a TAG to the recently added crypto wallet address:

NOTE: Funds sent to Giottus's special Bitwage address will automatically be converted to rupees and withdrawn to your bank without further action on your part and minimal exposure to Bitcoin price volatility.